Privacy Policy

Any information submitted by the buyer of a Premium Listing on Florida Marine Guide.com will be used solely for the purpose of completing the transaction, delivering the advertisement and addressing customer service issues.
For payment processing, one of the vendors we use is 2Checkout.com. 2CheckOut.com Inc. (Ohio, USA) is an authorized retailer for goods and services provided by Florida Marine Guide.com.
Refund Policy
Florida Marine Guide.com is committed to your satisfaction. We will gladly refund your money if you are not 100% satisfied with the results of your Premium Listing advertisement, within 90 days of it's original start date.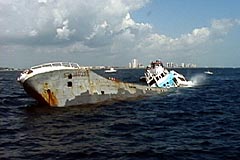 If you have any questions, please feel free to contact us.